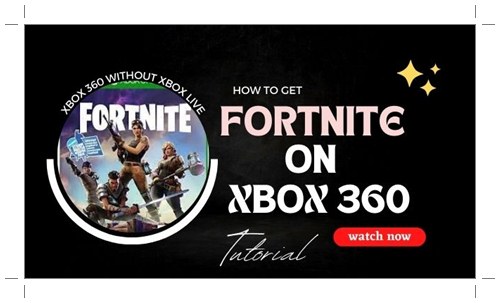 One of the reasons Fortnite continues to gather such a large player base is due to its regular events and challenges which keep players engaged. Since it's such a popular game with a simple visual style, you might be wondering if it can be played on consoles as old as the PS3 and Xbox 360.
Is Fortnite playable on PS3 or Xbox 360
Fortnite has never been available for purchase on PlayStation 3 or Xbox 360, and it will never be. In 2017, Fortnite was released in Early Access using the Unreal Engine 4. Epic Games' proprietary engine has never supported Sony PlayStation 3 or Microsoft Xbox 360 consoles.
There is, however, a smaller version of the engine for cell devices. To add salt to the wound, Fortnite switched to Unreal Engine 5 at the end of 2021, further pushing out antiquated systems into what was previously impossible.
Given that the PS3 and Xbox 360 are over 15 years old, it's no wonder that Epic Games wouldn't want to put in extra effort to support hardware most people have stopped using- even if technical limitations weren't an issue.
Another point to consider is server infrastructure. Fortnite has complete crossplay support, while the PS3 and Xbox 360 had very limited crossplay abilities that only worked with certain games.
What platforms is Fortnite on?
You can currently play Fortnite on a Nintendo Switch, PC, PlayStation 4 or 5, Xbox One or Series X/S, and Android devices. You can play Fortnite on iOS devices, but there are some caveats. You cannot purchase the game through the App Store, but you can stream it using either Xbox Cloud Gaming or GeForce Now.
Due to a lawsuit between Apple and Epic Games, it can no longer be played as a native application on iOS. In layman's terms, Apple removed Fortnite from the app store because instead of using Apple's in-app system, Epic Games used its own in-app purchasing system.
Conclusion
As you can see, there are many reasons why Fortnite is not playable on PS3 or Xbox 360. The hardware is simply too old and outdated to support the game, and even if it were possible, the servers wouldn't be able to handle the influx of players.
If you're looking to play Fortnite, your best bet is to find a platform that does support the game natively.
Thank you for reading!