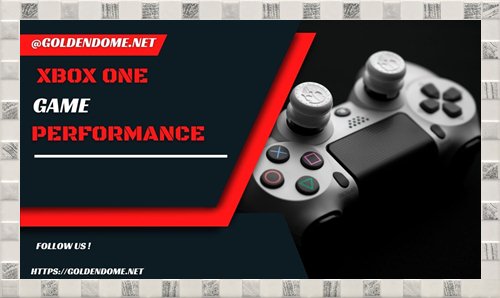 Glitches in smooth gameplay performance are something we can all imagine. You're undoubtedly upset if your Xbox's performance is disrupted, whether it be by a problem with the game or an issue with the console.
Have you ever had your Xbox freeze recently? Is it taking a long time for your Xbox to load? If this occurs, take a deep breath because I'll show you how to make your Xbox One run smoother and faster.
Tips To Improving Xbox Performance
1. Clearing Cache
The importance of clearing the cache cannot be overstated. To maintain your Xbox's performance, regular clearing of the cache is critical. Information bits and pieces accumulate in the system as you play games on your Xbox, eventually congesting it.
Follow these steps to clear the cache from your Xbox.
Save your work in the game and put it on hold for a while.
Hold the power button on the console for approximately 10 seconds, then turn it off.
Remove the power cable.
Wait for 30 seconds, then restart the console by reconnecting the power cable.
This is a very effective way to get rid of cache from an Xbox One and boost its performance. Keep in mind that if your Xbox One has an external power brick, you may wait for the light to change color before proceeding.
To clear the cache on Windows, use a pc cleaner program.
2. Removing Unused Files
For better functioning of the hard drive, you'll need to free up some space on your Xbox One by removing any unnecessary files. Keep in mind that when you search for anything on your Xbox, it searches everything within the system as well.
However, this procedure slows down the performance of your system. Make sure you clear out any old game profiles that are no longer in use.
To disable an account, go to Settings and select "Remove accounts."
Also, clear the local game cache by going to Settings and selecting "Clear local game cache."
3. Upgrade SSD
Consider purchasing a Solid State Drive if your budget and pocket allow it. A solid-state drive may not only improve your game performance, but it can also eliminate errors caused by low space on the hard disk.
4. Check WiFi Connection Settings
Although obtaining a wired connection for Xbox One gaming performance is a fantastic concept if that isn't the case, having Xbox One closer to your WiFi router is preferable.
We frequently employ WiFi routers to connect many devices, which is why you need to adjust the settings on Xbox so that it connects to a greater network band and other gadgets to a lower one. Only Xbox One will be granted with an excellent number of GHz.
5. Removing Hot Dust
Ventilation as a process is one of the simplest methods to improve performance. As a result, we must ensure that hot dust is properly removed. No matter how lovely and elegant your cabinet is, your doors must be opened for a smooth ventilation process.
Consider that when your Xbox One's internal temperature rises too high, it is unable to deliver graphics as well as run data properly. Another method to keep the system in good working order is to maintain the hygiene of your Xbox console.
6. Reduce Wireless Interference
There might be active or passive interference affecting the game's performance and speed. To minimize any possible interferences, disconnect all electronic devices between Xbox One and the wireless router.
You may also do so by visualizing a line of sight from your router to your Xbox One and reducing the amount of interferences, such as table, bed, lamp, or sofa.
7. Update Wireless Drivers
Typically, router makers provide patches that may address a variety of problems such as sluggish performance, disconnections, instability, or security concerns. It is critical that you keep your wireless drivers up to date on a regular basis.
You can get these firmware updates and install them on your own. To upload the new firmware file to the router, your Windows 10 device must be connected directly to the router via an Ethernet connection.
8. Prevent Internet Traffic From Windows 10 Device
It's also essential to remember that when you keep your browser open for a lengthy amount of time, it may cause traffic disruptions. This can occur even if the browser is set to run in the background.
So while the games are being streamed, you should close all of your unnecessary browser windows.
Conclusion
We hope these methods will help improve your gaming performance on Xbox One. If you have any other suggestions, please feel free to share them in the comments section below.