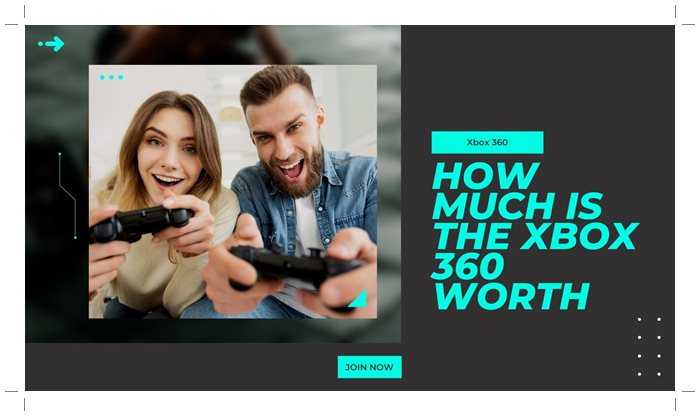 The Xbox 360 was one of the greatest game consoles of its time; it took gaming to an entirely new level and came with many sales. So, you may be asking yourself, what is the market value for an Xbox 360?
This article is for you if you have one lying around or are looking to get one.
Please note: The prices we have for Xbox 360s are based on data from Online Platforms.
It is the most common way to sell them.
The prices are accurate as of May 2022. Prices are in US dollars.
What is an Xbox 360 worth?
The Xbox 360 costs from $20 to $120, depending on the condition and the type of Xbox 360 you have. Microsoft first released the Xbox 360 in 2005 under "Xbox."
It depends on the condition of your console and how many controllers, manuals, and cables you have. For example, an Xbox 360 without a box, no controllers, or no cables might only sell for $15. However, a sealed Xbox 360 in perfect condition could sell for over $500 if it is a limited-edition console.
Used: $20 – $120
Refurbished: $30 – $150
Sealed: $200+
How much is an Xbox Elite worth?
The Xbox Elite was released in April 2007, and it was essentially a black version of the Xbox 360 with even more storage and black controllers. An Xbox Elite may be worth anywhere from $20 to $140 today. It is all determined by the console's condition, whether you have the manuals, cables, controllers, and the box.
Used: $20 – $140
Refurbished: $50+
Sealed: $300+
How much is an Xbox 360 Slim worth?
The Xbox 360 Slim is newer than the original Xbox 360. It was released in 2010. Many people upgraded to the slim because the original started getting slower and sounded like a small airplane.
The Xbox 360 Slim is worth between $35 and $130, depending on how good condition it is and whether you have all of the accessories and manuals.
Used: $35 – $130
Refurbished: $70 – $150
Sealed: $250+
How much is an Xbox Slim E worth?
The Xbox 360 Slim E was a console that sold surprisingly little, making it more expensive to sell if you wanted to do so. It debuted in 2013, just before the Xbox One. As a result, it didn't do too well.
Used: $25 – $130
Refurbished: $70 – $160
Sealed: $400+ (very rare)
How much is an Xbox 360 Controller worth?
The Xbox 360 controller is one of the best Xbox 360 accessories that Microsoft has ever designed. It is widespread, and people want to sell it. The controller is worth between $15 and $60 depending on condition, boxed or sealed, and other factors.
So, how much is a used Xbox 360 controller worth?
A sealed, never used controller may go for more than $60. So, I hope this answers your question about the price of an Xbox 360. It all depends on the condition and whether or not you have all of the manuals, cables, and controllers!