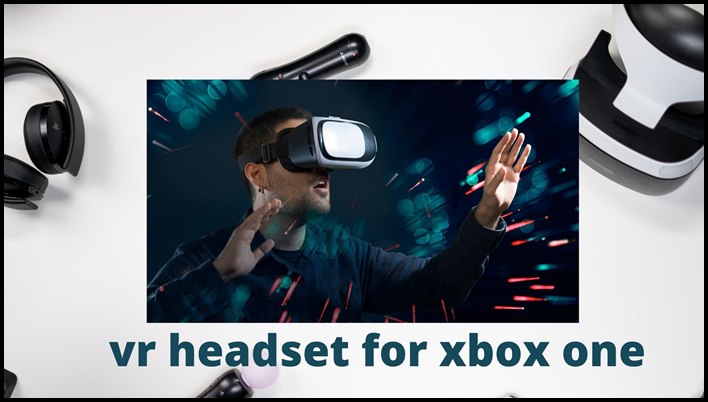 Since the introduction of virtual reality, gaming has never been the same. Virtual reality has everything you need to immerse yourself while playing your favorite game on all of the consoles available, from stunning visuals to vast fields of vision.
Not all gaming consoles support VR headsets. This article explores whether or not any VR headsets work with the Xbox One and the Xbox Series X. So far, it looks like the only VR headset that works with those two consoles is the Oculus Quest.
Do any VR headsets work with Xbox One & Series X?
Not every VR headset is compatible with the Xbox. According to Microsoft's most recent update (the makers of Xbox), VR compatibility is not available for the Xbox One or the newer Xbox Series X. However, this does not imply that you cannot use a VR headset with an Xbox One or an Xbox Series X box.
You are connecting popular VR headset manufacturers like Oculus Rift, and HTC Vive to your Xbox consoles is simple. It's pretty simple if you have the required equipment and streaming software. The primary distinction is that you won't have the same immersive experience that other programs provide with VR headsets.
Because the Xbox does not support any VR headsets, the immersive elements and real-life experience will be lacking because the headsets are solely used as a second screen. It isn't virtual reality, but it's still an intriguing possibility for people who want to use a VR headset.
It appears Microsoft is not prepared to start developing its own VR headsets. Producing wireless headsets for the Xbox One and the Series X is rather costly; thus, Microsoft is hesitant to provide native support for VR headsets. After it became clear that pursuing the idea was too expensive, Microsoft shut down its VR system.
It combined aspects of augmented reality and virtual reality with its own Kinect VR system. However, the virtual reality system was deserted after it became impossible to continue funding the project.
Microsoft's Xbox has had no native support for backward compatibility since the original console in 2001. As it is, Xbox gamers must make do with what is presently available, relying only on Microsoft's assistance.
What does a VR headset need to work with Xbox?
Because Microsoft does not offer support for VR technology, any VR headset will not work with Xbox One or the Xbox Series. However, you may use your creativity to work around this limitation and make your VR headset compatible with Xbox. Depending on the type of VR headset you plan to utilize, you'll need to download the Xbox streaming app.
You'll also need a Windows 10 PC linked to your Xbox console and then connected to your VR headset. You may connect a PlayStation VR headset to an Xbox console using an HDMI cable if you're using one.
Is Oculus compatible with Xbox?
Yes. The Oculus Rift is compatible with the Xbox platform. Oculus is the most compatible VR headset on the market today, and it's also Xbox-friendly. An Xbox One controller comes included with the headset and a Windows-specific wireless adaptor.
The capabilities of the Oculus Rift, for example, are impressive. They include inside-out tracking with as many as five cameras on a single headset. You won't need external tracking sensors with this feature. The most significant resolutions available on Oculus headsets provide the most incredible clarity when playing your favorite Xbox games.
How to connect Oculus to Xbox?
The greatest thing about Oculus VR headsets is how simple they are set up. You don't need to be tech-savvy to connect your Oculus VR headset to your Xbox console.
Follow these steps if you run into problems setting up your Oculus headset and Xbox.
Obtain an Xbox controller
Turn on your PC
Install the Oculus app on your PC
Launch the Oculus app
Navigate to the left menu and select "Devices."
Go to Rift and Touch and select Pair Device
Select Pair Gamepad
Follow instructions and add your Xbox controller
How do I stream Oculus to Xbox?
The process of streaming Oculus to Xbox is equally easy.
Here are the steps:
Launch your Xbox console
Go to settings and enable game streaming
Connect your Xbox console to your PC (Windows 10)
Download and install the Xbox streaming app on your PC from the Oculus store
Connect your headset to the console
Start Xbox streaming
Your current game will start streaming automatically to your Oculus headset
What other VR headsets work with Xbox?
If you want to explore other options that fit your budget, you can consider other brands. Here are some examples of VR headsets worth checking out.
Which VR headsets do not work with Xbox?
Using a VR headset with Xbox must be compatible with the Xbox console streaming app. If your headset does not support this streaming app, then you cannot use it with Xbox.
Final thoughts
Virtual reality has a bright future in the world of entertainment. When gamers play their favorite games, they desire an immersive, real-life experience—unfortunately, some of the most popular gaming consoles, such as the Xbox One and Xbox S.
You can now play your Xbox One or Series X with a VR headset if you want to. You will need to invest in the right VR headset, streaming software, and compatible equipment.