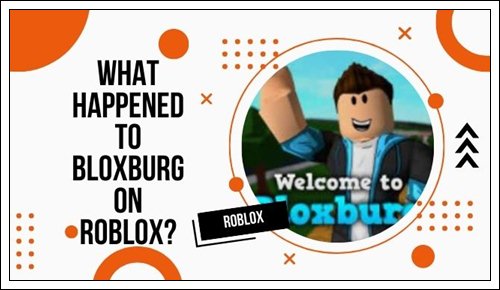 The game is not completely free, according to the official Bloxburg Twitter profile, which recently stated that it would be.
Many fans were disappointed by the inaccurate information, and the developer responded by stating that if the game was ever made available for free, no refunds would be given.
Although the franchise has not been discontinued, many players are reporting it as [content deleted]. You shouldn't be concerned because it appears to be a visual problem.
By visiting Coeptus' (the developer) profile and clicking on the games, you may still play Bloxburg game mode.
The Welcome to Bloxburg game mode will be labeled as [Content Deleted], but you should still be able to play it normally by pressing the play button.
We're hoping for a quick remedy to this problem!
What is Bloxburg on Roblox?
Bloxburg is a made-up town that serves as the focal point of the thrilling "Welcome to Bloxburg" game mode. There are several locations on the map, including ice cream vendors, hair salons, and even caverns, which players may visit.
There are numerous things to see in Bloxburg that the list would never end.
Because the game is still in beta, you must pay 25 Robux to gain early access. You may build your own house, career, or just hang out with your pals once you've paid for the game.
If you have any inquiries about Roblox, please let us know in the comments below. Stay with us for more material relating to Roblox.
Conclusion
It's unfortunate that Bloxburg is currently facing some technical difficulties, but we're hoping for a quick resolution.
In the meantime, players can still enjoy the game mode by visiting Coeptus' profile and clicking on the "Welcome to Bloxburg" game. Stay tuned for more updates on this situation.
Thanks for reading!