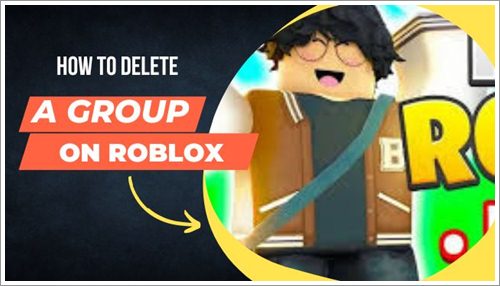 Joining groups with other players is one of the greatest things you can do in Roblox! There, you may generate new exciting moments with people who enjoy similar things.
Users must pay a certain number of Robux to establish a group.
If you're no longer interested in having your own group, can you get rid of it? Today's blog post will provide answers to the following topics:
Making a Roblox Group
You can create a group when you set up your Roblox account on the main menu.
You will need to upgrade your Roblox account to premium in order to use this feature.
Roblox can be played on your iOS or Android device (as well as PC and Mac), so groups are often active with many things to do.
When someone joins a Roblox group, he or she is automatically making a small (or large) community – which is why Roblox groups are so special.
Here's a quick tip for you.
Would you like to see your Roblox group thrive? Discover how to add funds to your Roblox account and watch your success grow! Investing in your group can mean a big difference.
Can You Delete a Roblox Group?
If you are a member of a Roblox group, you cannot delete the group.
However, even if you are the owner, there is no way to fully delete a Roblox group.
How to Delete a Group on Roblox
So, you cannot remove a group, and other members can't do it either, but there is something you can do: change settings and remove everyone from the group.
Leave a group in Roblox now if you want the only solution to this problem.
You can only adjust group settings from the web version of the game, and not from Roblox mobile.
It is essential that everyone in the group agrees with what we are about to do. To access your group's menu on Roblox, log in and click the menu button on the left bar.
Go to Group Members – Go to the Members page to see a list of all members of your group.
Remove Each Group Member – To remove each member one-by-one until the group is emptied. I know it will take some time, but it's unfortunately the only way to complete this task.
Change the Group Privacy to "Closed" – After you've removed all members, you must move the privacy group to "Closed." As a result, other users will be unable to join the group and it will be hidden from them.
Delete Group Details – Delete all group information, including descriptions and pictures. Leave everything as empty as possible.
Select Leave Group – Once all members have left and you have deleted the group's information, select "Leave Group." Your group will be forgotten forever!
What Happens After You "Delete" a Roblox Group?
The group will not be deleted; rather, it will remain inactive permanently (unless you decide to reactivate it). We understand that this isn't the same as outright deleting it, but it is your best opportunity.
For more Roblox news, articles, and videos, be sure to visit Goldendome.net.
FAQ
Can I Change Groups Names on Roblox?
YES! Although you can change your group name on Roblox, it's not a automatic option. You'll need to follow some specific steps that we lay out in this article.