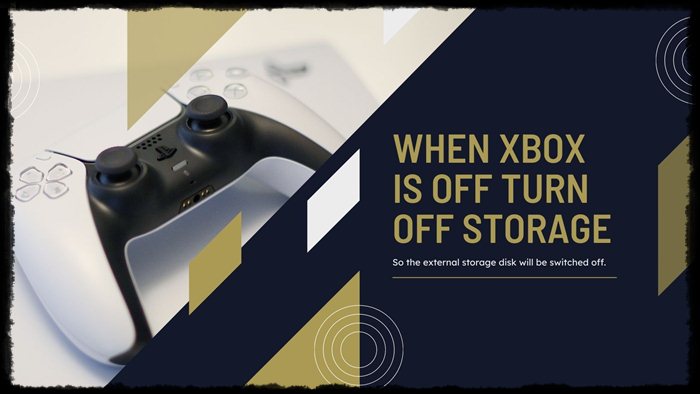 Do you like to play games? Most people do, so you have an Xbox in your house. But to play the game, you need to turn on the Xbox first and do some settings.
While setting up your Xbox, you may have seen an option called "Xbox is off, please turn off storage." This could have confused you. So if you're not sure what this means or when the Xbox is off, you should even use the storage option, don't worry! You can find more information here.
Here's everything you need to understand about the option and what it's for.
What does "Xbox is off, turn off storage" mean?
Understanding the 'Xbox is off, turn off storage' option is essential. This can help you save power and keep your Xbox running smoothly. You can access this option from the Power and Start Menu. Be sure to choose the 'Instant On' choice for the best results.
In default mode, Xbox allows downloads to continue in the background. As a result, downloads take place in the background while you play. Even if your Xbox is turned off, the device is still downloading.
However, some people might not like this idea. After all, not everyone wants to wake up to updates and downloads that happened while they were asleep. If you are one of those people, then the 'Xbox is off, turn off storage' setting is for you.
In this option, the Xbox will not download anything after turning it off. As a result, the external storage drive will be disabled.
When should I use the "Xbox is off, turn off storage" option?
As stated above, this option is excellent if you want more control over what you download. However, many first-time Xbox users tend to turn this option off because they believe it means they should have games downloaded and ready to play when they wake up. But don't worry, you can permanently disable this option whenever you want.
Can you turn off the Xbox when it's updating?
Your Xbox has a setting that will stop downloads when turned off. This does not mean that you have to turn off your Xbox to avoid system updates. If you turn off your Xbox while an update is in progress, you can severely damage your console and render it inoperable.
So now that you know that when the 'Xbox is off, turn off storage' option is selected, your console will not download anything. It is accessible through the 'Instant On' option.
You will be able to manage downloads on your console using this option. However, if you find that the option does not work, you can seek help from the Microsoft Xbox Customer Support team.