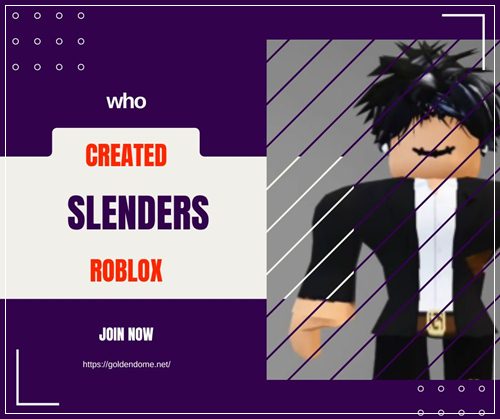 Slender Man is a popular character from creepypasta who has been turned into a Roblox character.
Players have given various names to different types of avatar appearance, such as Fat Legs or Boot Boy. Players frequently inquire what it means to be a Slender and where the name originated from. This gaming community has established its own culture, and you must be up to date on all of the current terminologies.
The term "Slender" has no negative meanings and, as a result, it can be perplexing for others to comprehend. It simply refers to a certain kind of Roblox avatar and is one that some players wish to achieve.
A Slender is an avatar type that some players have, and they are frequently compared to the notorious Slender Man. They share the same tall and thin appearance as this made-up supernatural figure. Typically, these are male in form, but you'll find a female Slender now and then.
Because of their R15 scaling tools, these players have 15 parts (up from the usual six) to play with, allowing them to give their avatar this appearance. They also pay for the Robloxian 2.0 Package for 15 Robux because it has a thinner look that is emphasized with R15.
Personality
There is no such thing as a one-size-fits-all Slender personality, but there are certain preconceptions about them that are commonly held. They're thought to be nasty, but this isn't always the case.
Others have recognized that they frequently enjoy playing games or prefer the online dating lifestyle (which is known as an Order) where they actively seek for internet partners.
Style
Slander's have their own flair, which is generally characterized by a lot of black clothing and pants. They also frequently wear a dark hairstyle and, in some cases, a black cap to complete the look.
The look of the trend might be described as punk or emo, given that each player has their own take on it. Many gamers like adding wings to their Slender clothing to make it stand out.
Some accessories that a Slender may have include:
Black Spiked Hair
Plain Black Shirt
Plain Black Pants
Stitchface
Who Created Them?
It isn't known how they originated, but it is thought that many players copied one another's styles after being inspired by something. This is one of the reasons why Roblox has managed to outlast Minecraft.
When YouTubers, such as PinkAnt and GoingLimited, began making videos focused on the new trend, a few players thought it would be entertaining to portray this character in the game.