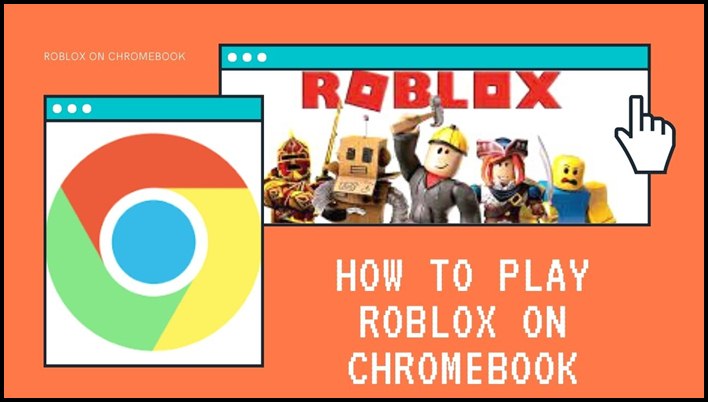 Roblox is a great game where you can play or make your own games. Roblox is available on many devices, like consoles, PCs, and phones. But it does not have an exclusive version for Chromebooks. But if you are playing Roblox on a Chromebook, the game might work with some tweaks.
In this post, we'll teach you how to use your Chromebook to play Roblox and join the millions of other users who enjoy it.
How To Fix Roblox Error Code 267?(Opens in a new browser tab)
Installing the Game on Your Chromebook
To install Roblox on your Chromebook, you'll need to have the Google Play Store turned on. Because a Chromebook is essentially a Chrome browser running on hardware, you can't install third-party applications until it's run through Chrome first.
Roblox is not on the Chromebook. You can install the Android version. Some Chromebooks can't run Android apps, but you can see which ones are on this list (link to compatibility page).
If you have a device that is compatible with Google Play Store, then follow these steps:
Check to see whether your operating system is up to date. You may accomplish this by:
Clicking on time at the lower right section of the screen.

Clicking on Settings.

To open the menu, click on the three horizontal lines icon in the upper left corner of the screen.

Scroll down and click on About Chrome OS.

On the right side of the OS Version, click on Check for Updates.

Your Chromebook should automatically begin to download any available updates once they are available. Restart your computer once it's done. If not, your system is already up-to-date.
How to get the Roblox Monkey Safari Hat on PC for free (Opens in a new browser tab)
Enable the Google Play Store. This is done by:
Clicking on time at the lower right.

Clicking on Settings.

Choose to Turn On next to the "Install apps and games" from Google Play on your Chromebook section. Note that your Chromebook isn't compatible with Android apps if you don't see this option.

When a window pops up, select More.

Choose I Agree to the Terms of Service.

Download and Install Roblox.

You can type Roblox on the Google Play Store search bar or go to this link. Once installation is done. Open the application and either Login with your account, or Sign up to create a new one.
Troubleshooting Tips
As the version of Roblox that you're currently running wasn't created specifically for the Chrome OS, you may experience occasional errors. Here are a few troubleshooting tips that may help if you encounter a problem:
How to Download, Install, Play, and Update Roblox on PC (Opens in a new browser tab)
Closing and reopening the program may help resolve issues – Most problems can be determined by restarting the program. Close Roblox and then reopen it. If you're having trouble opening Roblox, try closing it using the Task Manager. Press Shift + Esc to bring up the Task Manager on a Chromebook. Select Roblox from the list and then click Force Stop.
Check the Date and Time:

If your Chromebook's date and time aren't properly configured, Roblox may have issues. Make sure the device's date and time are correct, then try playing Roblox again.

Restart your Device:

If none of the buttons are responding, you may try to restart your Chromebook. Press and hold down the power button for about 20 seconds to perform a forced shutdown. After that, turn the device back on and run Roblox again.

Clear Application Data:

If you have a problem with an app or device, try clearing its data cache. To do this, open your task Manager by pressing Shift + Esc and find Roblox on the list. Click it and choose Clear Data and say OK. Then reopen the app again to see if it works.

Reinstall the Application:

If your issue still occurs, consider reinstalling the program. Go to Google Play and select Menu from the upper left corner to uninstall Roblox and go to Google Play. Select My Apps & Games, then scroll down until you come across Roblox. Uninstall it by selecting Uninstall, then wait for the process to finish. After that, choose Install and open the application again.
Stimulating the Imagination
Since its inception, Roblox has stimulated the imaginations of millions of players. This game allows Chromebook users to join a huge creative community.
Conclusion
Roblox is a game that provides online multiplayer adventures, and it can be played on Chromebooks. However, users will need to ensure that they have an up-to-date operating system, and the Google Play Store must also be enabled. Once these are checked off the list, Roblox can be installed by either typing its name into the search bar or visiting this link. After that, all that's needed is to open Roblox, sign in or create an account, see whether you want to play alone or with other players, then start creating worlds or playing games others have made!
Thanks for reading! Please leave your comments below. Feel free to share our article with your friends via Facebook.