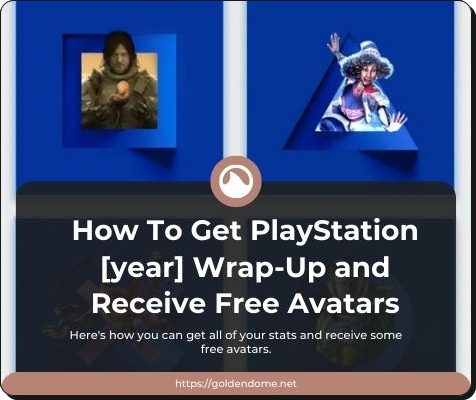 Have you ever pondered how many hours you've spent on your PlayStation 4 or PlayStation 5 in 2023? Sony has now released the new PS4 Wrap-up for users to view all of their statistics and accomplishments for the year.
Wrap-ups have become popular on the internet, including Spotify, Instagram, and Snapchat, with most social networks allowing users to look back at all of the best moments of the year.
The new Wrap-Up for 2023 is here, and it's both exciting and daunting. If you want to see all of your PlayStation metrics from 2023, as well as collect some free avatars, read on for everything you need to know about the new Wrap-Up for 2023.
What Is The PlayStation Wrap-Up?
From January 20th until February 20th, PlayStation 4 and PlayStation 5 users can view their 2023 Wrap-Up report. This document will contain a summary of all of your statistics and accomplishments over the previous year.
You'll be able to see your most played games, earned trophies, total playtime, and much more if you have a PlayStation Network account.
The Wrap-Up report will also provide you with a variety of stats collected by PlayStation users all around the world in 2023. Here's how to see your own report.
How To Get PlayStation Wrap-Up For 2023
Simply go to the official PlayStation website here to view your 2023 Wrap-Up report. Once you've logged in, you'll be given a full report.
Simply scroll to the bottom of the page and select Facebook or Twitter depending on which platform you wish to share it on if you want to share your document with the general public.
Four free avatars will be added to your PlayStation account for you the next time you log in if you unlock your 2023 Wrap-Up.