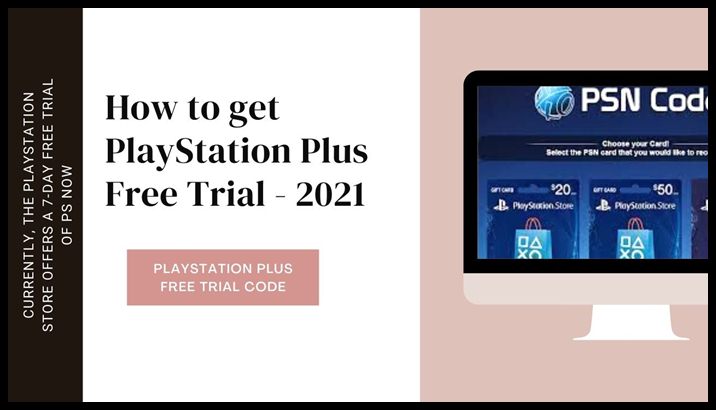 Some consumers may have difficulty obtaining a PlayStation Plus free trial or finding a current coupon code for the PlayStation Store. Don't worry if you're one of them. This article will show you how to get a PlayStation Plus free trial and valid discount codes for the PlayStation Store.
How to get a PlayStation Plus free trial
A 14-day free trial of PlayStation Plus is available only to new subscribers. All you have to do is follow a few simple steps to acquire it. Here's how to do it:
Sign in to your PS4 or PS5 with a new account that hasn't subscribed to the 14-day free trial before.
Navigate to the PlayStation Store.
Search "trial", then you will see PS Plus: 14-Day Trial from the list of results.
Subscribe to the service.
Add a payment method(PayPal account or credit card).
Now you can enjoy a 14-day free PlayStation Plus trial.
Before the end of your 14-day free trial, the PlayStation Plus membership will transition into a paid-for ongoing subscription. If you don't want to keep this service after your free trial is over, please cancel it before the expiration date. To do so, go to Memberships page and select "Cancel Subscription." Select "Continue" if you wish to continue using PSN services. Select "Cancel Subscription," then follow the onscreen instructions
Sign in to PlayStation Network on your PS4 or PS5.
Go to Settings > Account Management > Account Information > PlayStation Subscriptions > PlayStation®Plus.
Select Turn Off Auto-Renew.
You can also get PlayStation discounts and coupons from Coupert and DE's coupon site, as well as membership in PlayStation Plus. For more information, see below.
How to get PlayStation Store discounts
Do you want to find PlayStation Store discounts? You've come to the correct place. We'll show you how to save money on the PlayStation Store using two easy methods.
Get coupons with Coupert
If you're fed up with looking for real coupons but still want to save money, Coupert is a must-have!
Coupert is a free browser plugin that notifies you when new coupons for the site you're on are available. All you have to do to save money on the PlayStation Store is install the plugin, then shop as usual. Here's how to do it:
Add Coupert to your browser.
Go to the PlayStation Store and search for Coupert at the top right corner. Then you'll see a list of all current promo codes.
You can set Coupert to appear when you check out by putting it on your browser's extension bar. You may also just shop as usual and Coupert will display when you finish checkout. After that, the extension will try all of them to find the best deal, then apply it automatically for you.
With Coupert, you may get the greatest possible discount without even lifting a finger!
BONUS: You may also earn money back when you shop at one 7,000+ participating merchants. Every time you make a purchase from one of those businesses, you'll get points (which they refer to as 'gold'). You can then convert these points into cash through PayPal.
Get coupons with DE coupon page
If you're on a mobile device and can't install Coupert, go to our DE coupon page to get discounts. On this PlayStation Store promotion page, we've gathered the most recent confirmed discount codes and deals for your convenience. Check out our page for free coupons and savings before placing an order at the PlayStation Store to save money.
Coupons & Promo Codes
If you can't find what you're looking for, bookmark this coupon page so that you may return later since we update it often with the most current PlayStation Store discounts.
Conclusion
Creating a new account and searching "trial" in the PlayStation Store with your gaming system is all it takes to obtain a free trial of PlayStation Plus. Furthermore, you may save money on the PlayStation Store using two simple approaches: Install Coupert to your browser or go to our Coupon page for PlayStation Store discounts.