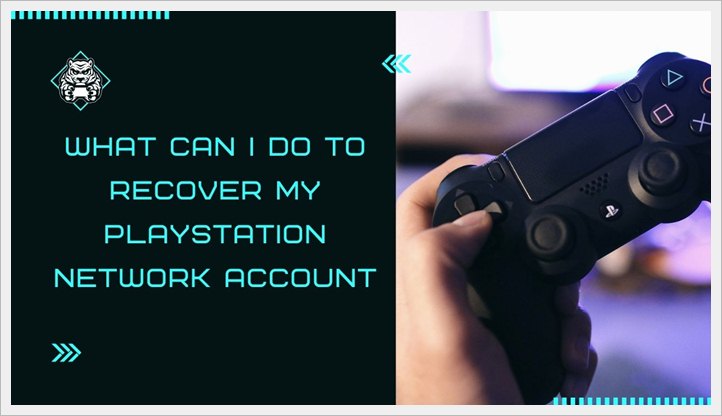 A lost PSN account may be extremely frustrating. Not only are your favorite games gone, but you might be out of hundreds, if not thousands of dollars in investments. That's why Sony has a full page dedicated to the best security techniques on PlayStation Network. So, if and when you regain access to your account, use it to improve your security
If you don't remember your PlayStation Network login, go to Settings on the system where you used your PSN account and select Account Management. If this option doesn't work, try recovering your password (consoles only).
Recover PlayStation Network account without password
Here's how to restore a PlayStation Network account if you forget your password:
Web browser
This is how to recover a PSN account with no password using a web browser.:
Visit the PSN Account Management page.
Click on Trouble Signing in? then on Reset your password.
Enter your sign-in ID (e-mail address) and click on Send Email.
A secure link will be sent to your sign-in ID in a few minutes.
Click the link then fill in the account-related information.
Tip. The default date of birth is the day you were born, but it can be a phone number or responses to security questions. Set a new password and login using new account information.
PlayStation 5
Restoring a PlayStation Network account password on the PlayStation 5 appears as follows:
Select Settings in the upper right corner of the Home screen by scrolling up.
Go to Users and Accounts then Account.
Select on Sign In.
Press the triangle button (Forgot Password? in the bottom right corner).
Enter your sign-in ID and select the Next button.
Select OK then follow steps 5, 6, and 7 above.
PlayStation 4
To restore a PlayStation 4 account with an unknown password, go to the Home screen and scroll up. Then, go to Settings, Account Management, and follow the instructions in steps 3 through 6 above.
Reset PlayStation Network child account password
The password to a PlayStation Network account belongs to the parent who created it. Only the family manager, via his or her account, has the ability to reset the password if it is held by a youngster. Follow steps 1 through 3 below to reset your kid's PSN password:
PlayStation 5. On the manager's account, go to Settings > Family and Parental Control, followed by Family Management. Then choose the child account, then Reset Password.
PlayStation 4. From the Home screen, go to Settings > Parental Controls/Family Management > Family Management. Select Reset Password from the drop-down menu. Select Children > then pick a child account to delete or modify. After selecting Delete or Modify, confirm by pressing OK on your remote control device number 2
Web browser. The family manager must first log into the Account Management webpage we provided. Then, go to Account and select Family Management. After that, choose a child's account from the drop-down menu and click Reset Password.
Recover PSN account without email address e.g., sign-in ID
Before you do anything, search for e-mails from suspect PlayStation Network e-mail accounts. Then scan the Inbox (or Junk/Social) folder for emails from [email protected]. nIf nothing shows up, here are a few ways to get in touch with PlayStation Customer Service:
PlayStation Online Assistant
You can ask the PlayStation Support Bot a question by clicking on the I'm ready button. The Bot initially claims you'll need a sign-in ID, but it will later inquire whether you still have access to it as the next question. You will be linked to a live agent after clicking Yes, I don't have access and following their instructions.
Call, text, or send a Twitter message
You may reach out to PlayStation Customer Service at the phone numbers listed below by:
Live chat. Available Monday to Friday, 10:30 AM – 7 PM GMT.
Twitter. Send a message to @AskPlayStation between 8 AM – 7 PM PDT in English, Portuguese, or Spanish.
Calling. You can dial one of the following:
800 345-SONY (7669) or 1-800-345-7669 between Monday and Friday, 9 AM – 6 PM PT.
0203 538 2665, Monday to Friday, 10:30 AM – 7 PM GMT.
Tips for PlayStation Network account recovery
You can provide the following ownership information to enhance your chances of reclaiming your PlayStation Network account:
PayPal account tied to your PSN account
A credit or debit card used to make transactions with the PlayStation Network account
Information about prior transactions, such as "I used to buy PlayStation Plus monthly, but I stopped in February."
PlayStation Network Live ID (your "gamer tag")
The unique PlayStation console serial ID (a sticker on the device) is used to establish an account or purchase at least 1 game with your PSN account.