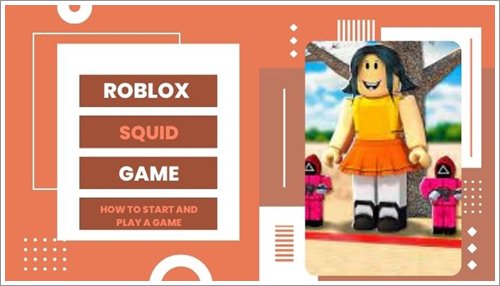 The Roblox game, titled Squid Game, is based on the popular Netflix TV series of the same name and has acquired a large following among Roblox users.
Unfortunately, many users are having difficulties with playing the Squid Game on Roblox due to a lack of simplicity. Fortunately, there is a technique to get a game up and running.
And some of you are probably asking, "What on earth is Roblox?" It's a free online game that involves players creating their own games and playing with others' to see who comes out on top. And while it might seem like there's no difference between the two functions, there actually is.
What Is Roblox Squid Game?
The Squid Game is a new Roblox game inspired by a South Korean Netflix series with the same name.
The program's first episode aired on September 17th, and the community just a few days to turn the concept into a game that has now over 15 million visits.
In Netflix's Squid Game, a group of individuals who are financially challenged is invited to participate in a weird survival contest with a $38.5 million prize pool. The contestants must complete several children's games with deadly twists, putting everyone's lives at risk to determine who will win.
Roblox's version is the same, with a large number of players confronting it in many games to determine a winner. However, players are having trouble getting the game to begin when they join a server.
Fortunately, there is a solution for this problem.
How To Start A Game In Roblox Squid Game
Players have discovered that waiting in a line on the beds will trigger Squid Game. This is not the case and does not work. To start the game, players must have an active admin or host in the server.
Follow the steps below to start and play a game in Roblox Squid Game:
To start playing Roblox, open the Roblox program and join a server from the official Squid Game Experience page.
You can join the official Squid Game Discord server here.
You can find information about hosting events on the "host-announcements" channel on the Squid Game Discord server.
All administrators and hosts will use this channel to communicate with each other while players may participate in games simply by clicking on the links provided.
When an admin is in the server, players can only start and play a game of Squid Game; there is no other option.
Conclusion
All in all, the Roblox Squid Game is a great way to have some fun and challenge yourself. If you're having trouble getting started, make sure you have an active admin or host to help you get going. Once you're in, it's all about playing the games and seeing who can come out on top. Good luck!