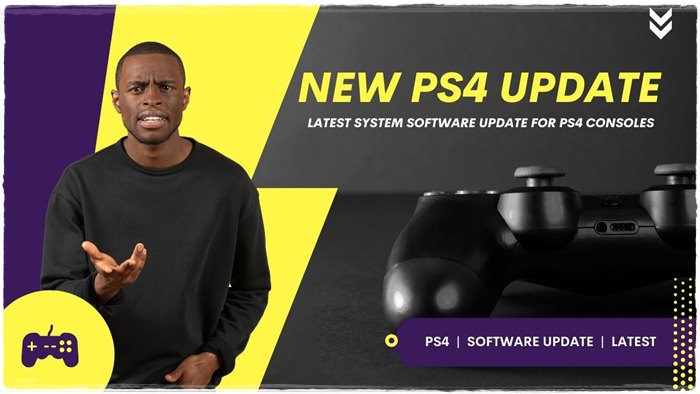 The PS5 home gaming console was originally launched on November 12, 2020. It's without a doubt the more sought-after of the two next-gen gaming machines. That's over a year ago, which seems like an eternity. So much has happened since then, but people still adore their PlayStation 5 consoles, and that won't alter anytime soon.
Another thing that won't alter anytime soon is how difficult it is to locate a PlayStation 5 console in stock. That's why we made this huge PS5 restock update guide to assist you in locating the coveted Sony PlayStation 5 video game console.
PlayStation 5 Digitial Edition was recently restocked at Amazon
If you're looking for a PS5 restock, today might be your lucky day.
The PlayStation 5 Digital Edition was recently restocked by Amazon, which declared it had done so at 8:00 a.m. PT on Wednesday. That's 11:00 a.m. ET for anyone on the East Coast of the United States.
There's no telling how much PS5 stock Amazon will have on hand when the new model is released. However, there are two factors that make this news particularly interesting. For starters, Amazon does not typically make a similar declaration when there is a PS5 restock update.
Rather than releasing the console immediately, as it has in previous years, it simply shows up in stock on Amazon's site before selling out almost immediately. This news could mean that this is a major restock with lots of available goods.
Second, while Amazon doesn't explicitly state that the PlayStation 5 Digital Edition consoles will be only available to Prime members, this is usually the case. However, it appears that anybody may order the PS5 consoles this time around.
In conclusion, Amazon has restocked the PlayStation 5 for a second time in the last month. With that in mind, stocks may be getting more common now. In other words, keep an eye on Amazon to see if the PlayStation 5 is back in stock!
Amazon PS5 restock could happen again soon
Amazon is pushing restocks of the PS5 on a regular basis. According to some sources, Amazon restocks the PlayStation 5 every month or so, generally between the 20th and the last day of the month. However, more precise timing is presently unknown, and it's certainly going to vary from month to month.
That includes both versions of the console.
The PlayStation 5 can play physical discs as well as digital copies of games that you can download. The PlayStation 5 Digital Edition is a more affordable version of the PS5 that only plays downloaded games.
If you look at either of those PS5 listings right now, however, you'll notice that they have one thing in common. That's correct; both are sold out.
Check back as often as you can, because Amazon PS5 restock events are unpredictable.
Walmart PS5 restock
Prior to its huge restock, Walmart had a relatively steady schedule for announcing when it would get more PlayStation 5 consoles in stock. Unfortunately, the retailer's timetable appears to have dropped off in 2022. As a result, we typically don't know precisely when Walmart will have additional PlayStation 5 versions in stock.
Today is an exception, because Walmart just made a significant announcement. The PlayStation 5 console will be restocked on Thursday, June 2 at 3:00 p.m. ET. It's currently in stock, but you'll have to pay a ridiculous price for it.
But that won't be the case on June 2. On June 2, Walmart will receive more consoles in stock that you'll be able to purchase for $499. The limitation is that you must join up with Walmart Plus to get access to this PS5 restock at Walmart.
There's no question about it: you're going to need the best gaming console for your needs. Fortunately, there is a Walmart Plus free trial available for you to try! That being said, there are a few more things you may do to ensure that you're at the front of the line when Walmart restocks the gaming console.
PS5 pre-order at Walmart
There have been so many people searching for a PS5 pre-order system at Walmart. The closest you'll come is signing up for Walmart Plus, the company's new monthly membership program.
There is no easy way to pre-order the PS5 at Walmart, as there is with other retailers. Right now, no shops provide that option. When the new PS5 restock arrives, you may get early access to it by signing up for priority access.
That's why signing up for Walmart Plus, the company's subscription service, is a good idea. Before anyone else, Walmart typically offers PlayStation 5 restocks to Walmart+ members. It's what Amazon has been doing with Prime subscribers for years.
No, this isn't ideal. The PlayStation 5 console is presently difficult to come by. It would be fantastic if Walmart offered a pre-order option for the PS5. As soon as they're available again, you may buy a new PlayStation 5 or a PS5 Digital Edition.
That isn't going to happen, though. You have two options instead. To gain priority access when the PS5 restocks, you can subscribe to Walmart Plus. It's not a pre-order for the PS5, but it's as close as you'll get. Alternatively, you may constantly check the link below in hopes of catching it when Walmart refreshes the PlayStation 5.
Xbox Series X at Walmart
Also, Walmart has a limited quantity of Xbox Series X consoles available. And it's the same story: if you want to acquire one, you'll have to refresh Walmart's website hundreds of time over.
Don't worry if you miss out. The good news is that Walmart will almost certainly restock on a regular basis as new goods become available. Keep an eye on those links!
Sony Direct PS5 restock
The best and most convenient method to acquire a PlayStation 5 console is through Sony Direct. When it's in stock again, however, it's usually difficult to tell how much will be available. However, the PS5 and PS5 Digital Edition consoles are frequently both in stock at the same time.
The good news and the bad news is that these are invite-only restock events at first. The bad news is that they are invite-only restock events for the time being.
Typically, after an hour, PlayStation Network members who signed up at this link and received invites will be able to purchase a new PlayStation 5 system. However, if there is any inventory left after an hour, Sony commonly opens the queue to all PSN users.
If you're looking for a way to get one of Sony's PS5 restock specials but missed out on this news, we've got you covered. Simply follow these steps:
Log into Sony Direct or register if you're not already a PSN member
Click on My Profile and then click the Edit button
Click Notifications under "Other Settings" in the menu on the left
Opt-in to receive news and offers from Sony Direct
It's hard to know exactly what the algorithm is looking for, but you can get yourself invited by doing certain things such as buying games and using your PSN account. This doesn't guarantee you'll be invited the next time around. But it will increase your chances significantly. Of course, there are many more effective methods to obtain a PlayStation 5, so keep reading to learn about additional retailers that let you purchase one.
Register now to buy a PS5 from Sony
There may be another chance to purchase a PlayStation 5 from Sony Direct if you miss this one. The company is now allowing people to sign up to buy a PlayStation 5.
The most recent PS5 restock occurred at Sony on March 24, 2022. And before that, a PlayStation 5 restock event took place approximately a week earlier. To put it another way, the availability of the PS5 is improving, making your chances of finding one in stock greater.
There's no assurance that you'll receive one, but there's a much better chance of doing so. Nonetheless, the line will be extremely lengthy; therefore, move quickly.
GameStop PS5 restock
GameStop is, without a doubt, one of the first shops to spring to mind when you think about video games. That's true; GameStop isn't simply a meme stock.
Sometimes, GameStop gets the PlayStation 5 Digital Edition Console and the PlayStation 5 Disc Edition Console in stock. That means it's the place to go if you want to know when a Sony Playstation PS5 restock is coming.
GameStop has previously held large in-store PS5 restocks. Throughout September and October, GameStop locations in Seattle, San Francisco, Nashville, Raleigh, Detroit, and Philadelphia were all available.
The website for GameStop, which is a place I can honestly say I haven't visited in years, called this an "in-store PS5 bundle event," suggesting that you'll need to purchase a package instead of just the system.
Use PS5 restock guide to find the PlayStation 5 in stock
PS5 inventory at other retailers
It should go without saying that Amazon, GameStop, and Walmart are not the only merchants that sell the PS5. They're one of the best places to get a PlayStation 5 in stock at any given moment, though.
If you're prepared to monitor regularly, there are several other major retailers that constantly restock the PlayStation 5 console.
Target PS5 restock updates
Another excellent location to look is Target. The issue is that, despite the fact that it's not difficult to discover a PlayStation 5 console in stock at Target, it usually isn't. When the PS5 returns to Target's inventory, it flies off the shelves.
Sony Playstation PS5 console restock updates at Best Buy
Sony's PlayStation 5 has been restocked by a number of Best Buy locations. That implies it should be at the top of your list of stores to visit. Is there any news on when Best Buy will have more PS5s available?
Sony PlayStation 5 console restock at B&H Photo
Finally, there's B&H Photo, a New York-based company. It isn't the first site that springs to mind when you think of video game equipment. However, B&H has been able to replenish the Sony PS5 console with regularity recently, so it's worth taking a look.
PlayStation 5 games
If you're thinking about purchasing a PS5 or already have one, we've still got you covered in this post. We've compiled a list of the most popular PS5 games on Amazon below.
You should definitely take a look at Marvel's Guardians of the Galaxy. Back 4 Blood is also worth your time. If you want to avoid Far Cry 6, though, because it has received so many negative reviews, you might wish to pass on it.
It should also go without saying that if you haven't already, you should pick up a copy of Elden Ring right away.